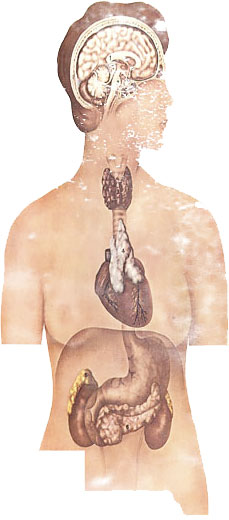 Traditional Chinese Medicine
Traditional Chinese Medicine (TCM) is an all encompassing, holistic approach to health and wellbeing. Utilized for thousands of years, this medicine plays an important role in our modern health care. While TCM is very important in the role of preventative medicine, it's also an increasingly valid support system to chronic and acute health issues. Each and every body is a unique structure and should be treated as such; with TCM you will find a medicine that is tailored to your body's needs, pathologies, and sensitivities.
At Green Apple Acupuncture we strive to be a permanent part of your medical team. We work closely with many health care professionals including western MDs, Psychologists, Physical Therapists, Chiropractors, etc. Our goal is to provide integrated, educated and quality healthcare to our patients. With TCM, you the patient, take an active if not leading role in your healthcare. Together as a team we will come up with a healthcare plan that is right for your body.
At Green Apple we specialize in treating:
Geriatric Issues
Hospice populations
Women's Health
Addiction Issues
Chronic/Acute pain
Oncology Support